Deadline: 3 August 2019
World Health Organization (WHO) is currently seeking applications from eligible applicants for the post of Technical Officer, Health Systems Strengthening in Apia, Samoa. The duration of this post 2 years.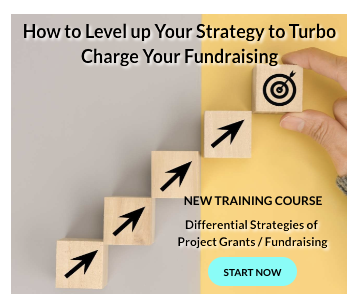 The Technical Officer, Health Systems Strengthening is responsible to timely process and handling procurement and contractual aspects for medicines, vaccines, medical supplies and consumables.
The primary role of WHO is to direct and coordinate international health within the United Nations system.
Key Jobs Responsibilities
The Technical Officer, Health Systems Strengthening the following functions:
Support the development and implementation of national health strategic development plans.
Support the Ministry of Health in redesigning the delivery of health services at district level, effectively linking health care delivered at villages and central/referral hospitals of Samoa.
Monitor and analyse available health information through routine hospital information system and demographic and health services, including monitoring and evaluation for immunization services.
Support the development of national medical and nursing curriculum, particularly, aiming the preparation of heath workforce for district hospitals/primary health care centres.
In collaboration with the National Professional Officer (NCD), support scaling-up of PEN Fa's Samoa initiative, aiming at early detection, referral and treatment of patients with noncommunicable diseases.
Provide input in office-wide activities such as mass drug administration for lymphatic filariasis, as required;
Support the preparation of national health accounts and building institutional capacity in the Ministry of Health of Samoa for this purpose;
Support health systems-related activities in small island countries under the responsibility of WHO Country Office in Samoa;
Support the HWO in informing and preparing country reports, policy briefs and similar document preparations; and
Perform other related duties as required.
Eligibility Criteria
Applicants must have:
University degree in medicine, nursing or public health or other related field.
At least 2 year's experience in implementing national or sub-national health plans and programmes or in capacity-building in preparation of health workforce cadre to work in the health sector.
Demonstrated experience working with government institutions or international organizations on health programme strengthening.
Demonstrated knowledge of the principles and methods of health systems strengthening, especially management.
Skills in planning, monitoring and evaluation of programme activities.
Excellent communication and presentation skills with ability to write in a clear and concise manner and give technical advice and guidance, taking into consideration the views of multiple stakeholders and partners in resource-limited contexts.
Proven interpersonal skills with ability to promote consensus, communicate progress and results, and resolve issues in a proactive manner, while ensuring effective work practices and ethics.
Diplomacy, tact and courtesy.
Ability to work harmoniously as a member of a team, adapt to diverse educational and cultural backgrounds and maintain a high standard of professional and personal conduct.
Expert knowledge of English.
Nationality of Samoa.
How to Apply
Applicants must submit their applications through online process.
For more information, please visit WHO.