Deadline: 17 November 2021
World Health Organization (WHO) is currently seeking applications from the eligible applicants for the post of Advisor, Tobacco Control in Washington, D.C., United States. The duration of this post is 2 years.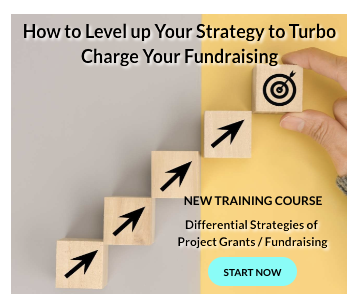 The primary role of WHO is to direct and coordinate international health within the United Nations system.
Key Job Responsibilities
The Advisor, Tobacco Control will perform the following functions:
Provide direct technical support to Member States, Territories and Associate Members, in the development of policies, programs and interventions on tobacco control, in accordance with the WHO Framework Convention on Tobacco Control (FCTC), its guidelines and Protocol to Eliminate Illicit Trade in Tobacco Products.
Provide technical advice and support to Member States in the ratification of the WHO FCTC and of the Protocol to Eliminate Illicit Trade on Tobacco Products.
Coordinate and collaborate with WHO and partners in the monitoring of tobacco control interventions at country level and the design and implementation of evaluations to assess the impact of policies and programs on tobacco control.
Provide technical advice and collaborate in monitoring and counteracting the tobacco industry's efforts to interfere with tobacco control policies.
Develop and strengthen the dialogue, interaction and actions with other governmental sectors, United Nations (UN) agencies, academia, civil society and appropriate private industry in order to foster a social basis for fulfillment of national commitments on tobacco control.
Promote and provide technical cooperation on the incorporation of indicators on tobacco control for youth and adults disaggregated by sex and age, in the national health surveillance systems provide models and support countries in the uses of data for decision-making, perform situation and trend analyses.
Review, update and analyze data to integrate relevant technical facts, consolidate and disseminate technical and scientific information related to tobacco control throughout the Organization and at country level identify research priorities and promote epidemiological, behavioral and management studies in this area.
Eligibility Criteria
Applicants must have:
University Degree in health, social sciences, or international relations and a Master's Degree in public health, health diplomacy, global health, public policy or related field from a recognized University.
Ph.D. in a public health would be an asset.
9 year's combined national and international experience in the development, design and implementation of tobacco control strategies.
Demonstrate experience in managing tobacco control programs in countries of the Americas would be an asset.
Demonstrate ability to effectively use a computer and utilize software programs such as Microsoft Office Word, Excel, PowerPoint, SharePoint and Outlook.
Good knowledge of English or Spanish with a working knowledge of the other language.
Knowledge of French and/or Portuguese would be an asset.
How to Apply
Applicants must submit their applications through online process.
For more information, visit WHO.