Deadline: 20 June 2016
The World Bank Group (WBG) is currently seeking applications from the eligible applicants for the post of Analyst in Washington, D.C., United States.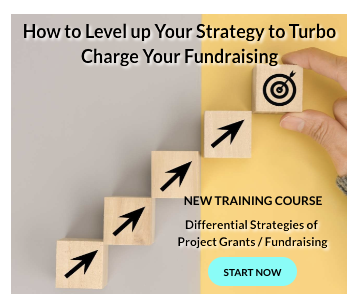 WBG has set two ambitious goals to push extreme poverty to no more 3 percent by 2030, and to promote shared prosperity and greater equity in the developing world.
Key Jobs Responsibilities
The Analyst will perform the following functions-
In close collaboration with the Global Solutions Lead on GVCs, help ensure that delivery of the work program is in line with country and client priorities.
Coordinate collaboration between members of the GVC GSG, country offices, and task teams across Global Practices to effectively deliver results for Clients.
Contribute to the external partnership development, participate in discussions regarding advice to Clients, and participate in missions in area of specialization, as needed.
Develop relationships and manage working partnerships with external experts and lead institutions relevant to the GSG agenda.
Actively create, contribute to, and apply the World Bank Group's body of knowledge for internal and external Client solutions.
Provide strategic, innovative, and technical inputs to operational products/outputs (e.g. advisory and analytics services (ASA), economic and sector work (ESW), etc.) by analyzing relevant issues, soliciting input from others, and using data and facts to support conclusions/positions.
Coordinate the GSG's agenda on sustainability and the role of standards in GVC participation.
Assist in designing, organizing and documenting relevant activities and events on GVCs, including workshops, conferences, trainings, study tours, exchanges, and other similar knowledge events, including those organized by external partners.
Respond to ad hoc information requests from internal and external parties.
Work in collaboration with Knowledge Management staff from T&C to ensure GVC knowledge is adequately represented and visible within the Global Practice context.
Draft and prepare concept notes, presentations, talking points, press releases and correspondence for World Bank Group Senior Management.
Eligibility Criteria
Applicants must have-
Masters or Advanced Degree with at least 3 years of experience (minimum) or equivalent combination of education and experience in a field relevant to international development, economics and/or other relevant operational experience with a reputable national or  international development agency.
Understanding of Bank instruments, policies, procedures and systems, including solid theoretical base with relevance for specific World Bank Group operational strategy development and advice.
Solid Office (Word, Excel, Power Point) skills.
Fluency in English is required.
How to Apply
Applicants must submit their applications through online process.
For more information, please visit WBG.