Deadline: Ongoing
Human Rights Watch (HRW) is currently seeking applications from the eligible applicants for the post of Associate Director in Chicago, United States.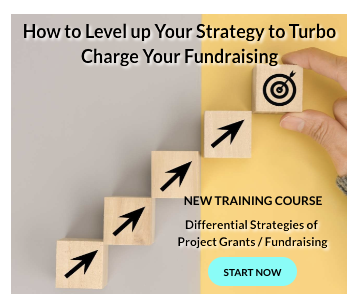 The Associate Director will take the lead on fundraising and outreach events and initiatives in the Chicago office.
HRW is an independent, international organization that works as part of a vibrant movement to uphold human dignity and advance the cause of human rights for all.
Key Jobs Responsibilities
The Associate Director will perform the following functions-
Work as part of the Chicago and Midwest office team to build financial support for the organization by researching, identifying, cultivating, and soliciting gifts and general support funds from supporters and donor prospects.
Provide support for the 85-member Chicago Committee, including: assisting in planning and conducting meetings, soliciting members and developing their networks to support the organization's ongoing work.
Manage the production of fundraising, outreach and cultivation events in Chicago and Midwest Region, including HRW's annual $1M Voices for Justice dinner, researcher briefings and cultivation events.
Assist the Director to identify, cultivate, service and solicit individual donors, prospects and Committee members.
Coordinate select initiatives and help to manage the Chicago Committee's sub-committees with these initiatives.
Represent the work of HRW to existing and prospective supporters.
Create and track donor lists, fundraising reports, and office and event expenses.
Regularly monitor the budget and ensure that resources are allocated appropriately.
Create agendas, prepare background materials, and conduct follow-up to meetings.
Manage communications with constituents via phone, mail and electronic media.
Deliver outputs in a timely manner and be consistent with the agreed strategy and priorities of the Development Department.
Provide other appropriate administrative duties related to HRW's development and outreach efforts.
Eligibility Criteria
Applicants must have-
Bachelor's degree in international relations, social sciences, corporate communications or related studies is required.
Advanced degree in human rights, corporate communications or philanthropy is desirable.
Minimum 5 years of fundraising experience and demonstrated success in overseeing large fundraising events are required.
Ability to effectively manage and engage a variety of volunteers, committee members and board members is required.
Creativity, initiative, follow-through and excellent organizational skills are required.
Strong interpersonal skills in order to work collaboratively within HRW as well as with external partners are required.
Ability to multi-task effectively, including having good planning and organizing skills and ability to work under pressure are required.
Demonstrated commitment to human rights issues and the capacity to master and represent the mission and programs of HRW are highly desirable.
Strong technology skills, including experience with donor databases and knowledge of social media are highly desirable.
Excellent written and oral communication skills in English are required.
How to Apply
Applicants must submit their applications through online process.
For more information, please visit HRW.