Deadline: Ongoing
Management Sciences for Health (MSH) is currently seeking applications from the eligible applicants for the post of Business Development Manager in Arlington, United States.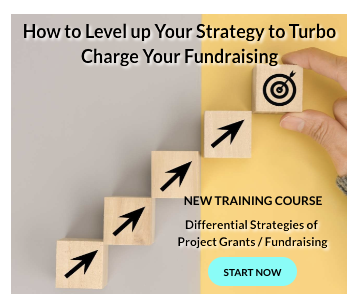 MSH's mission is to saving lives and improving health of the world's poorest and most vulnerable people by closing the gap between knowledge and action in public health.
Key Jobs Responsibilities
The Business Development Manager will perform the following functions-
Monitor and ensure responsiveness and compliance of proposals to the solicitation using compliance monitoring and review.
Manage every aspect of the proposal development process, including ensuring the use of business development systems, processes and best practices to develop the most responsive and competitive proposals.
Facilitate technical strategy development of senior level technical and country expert staff, including development of log frames and results frameworks.
Reporting to the Technical Strategic Lead (TSL), facilitate development of a competitive proposal including win strategy, partner strategy and cost strategy.
Monitor proposal costs and report to BRD leadership and the proposal team on potential cost overruns and cost savings with a view to finding cost savings and value for money where appropriate.
Assist the TSL in coordination with Cost Proposal Unit staff to develop best-value cost strategies and ensure a unified strategy in both technical and cost proposals.
Monitor and ensure staffing strategy alignment with Human Resource Management (HRM) Staff, Technical Managers and Director of BRD to meet staffing priorities.
Work with proposed partners to be sure that they provide their required information as needed to support the proposal.
Participate in, and/or lead, proposal writing as needed.
Eligibility Criteria
Applicants must have-
Master's degree with 7+ years of related experience in public health, health care management, international development, or public policy, or equivalent experience in business development, including 2 years of supervisory experience.
5+ years working in business development; however a mix of other international development experience may be substituted.
Experience in managing the development of large and complex proposals to USG agencies and/or other international funders active in international development, preferably in international health.
Significant work experience with USG funding is required, including demonstrated experience with management of winning bids.
Experience in international public health preferred.
Excellent research, data analysis/synthesis, and presentation skills.
Experience in organizing and managing and disseminating large and complex sets of business information.
Experience managing junior level staff.
Excellent written and verbal communication skills.
A writing test, as well as submission of writing samples will be required.
Fluency in spoken and written English required.
Fluency in French or Spanish is strongly preferred; fluency in Portuguese a plus.
How to Apply
Applicants must submit their resume and cover letter as one Word or PDF document through online process.
For more information, please visit MSH.