Deadline: 13 May 2016
World Vision International (WVI) is currently seeking applications from eligible applicants for the post of Director of Basic Education in Washington D.C., United States. The duration of this post is 1-2 years.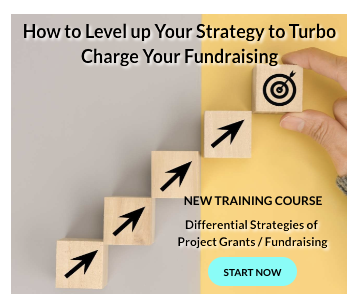 The Director of Basic Education will be responsible to provide strategic direction for World Vision's Basic Education programming which has a strong emphasis on learning outcomes in the primary schools.
WVI's mission is to promote human transformation, seek justice and bear witness to the good news of the Kingdom of God.
Key Job Responsibilities
The Director of Basic Education will perform the following function-
Develop a strong basic education strategy that extends influence and reach of basic education programs across the World Vision partnership.
Lead on the programmatic improvements of World Vision's existing basic education models to lead to greater impact on the % of children reading with comprehension.
Collaborate with World Vision teams to generate a greater evidence base for our basic education models through validation of models, research, and tools development.
Provide technical and managerial leadership in three program areas for basic education including Literacy Boost, Materials Development and Safe Schools.
Capacity Building Strategies in Nos.
Work with early childhood, adolescent and humanitarian education programming to create frameworks and programmatic links between programs to strengthen impact.
Push programs towards greater innovation and quality through partnerships, innovations and external engagement.
Liaising with EDLS Senior Leadership team and SOs to generate concept notes and proposals where needed to secure funding to meet basic education objectives, conduct research or hire new staff.
Work with key members of the EdLS team to communicate and document foundation operational guidance documents, case studies or evaluations to show efficacy and key learning around basic education.
Promote a robust Community of Practice with basic education Interest and Working Groups.
Develop basic education external engagement strategy.
Eligibility Criteria
Applicants must have-
Minimum of Master Degree in Education or closely related field.
10-15 years of experience working in the education sector in developing countries, preference given to 5 years of experience in literacy programming.
Strong project management skills.
Strong leadership and mentoring skills.
Strong communication and interpersonal skills.
Certification in education programming.
Effective in written and verbal communication in English and preferably Spanish or French.
Strong understanding of project management, WV Education Technical Approach and models, and strong communication and leadership skills.
Nationality of United States.
How to Apply
Applicants must submit their applications through online process.
For more information, please visit WVI.