Deadline: 16 June 2016
International Business & Technical Consultants, Inc. (IBTCI) is currently seeking applications from the eligible applicants for the post of Monitoring & Evaluation in United States.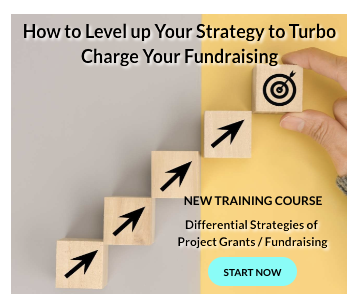 The Monitoring & Evaluation will be responsible for a significant level of business development activity, both proactive, and responsive, e.g., bid/no-bid vetting, proposal development, proposal writing, and proposal management, to include all support activities through to submission.
IBTCI's mission is to support and facilitate economic and industrial development and remains focused on meeting the development assistance needs of emerging markets and developing countries by offering exceptional functional expertise, regional experience, and a commitment to excellence.
Key Jobs Responsibilities
The Director will perform the following functions-
Taking team leadership / technical roles on projects, including M&E projects.
Initiating and following through on new business development opportunities.
Drafting technical and non-technical sections of proposals in M&E, M&E related and implementation proposals.
Representing IBTCI in business development or project implementation meetings with partners or clients.
Supervise staff.
Strategic oversight for contract implementation including overseeing logistical and operational aspects of contracts.
Oversee staff and consultant recruitment for proposals and on-going projects, Budget management and oversight for contracts.
Manage relationships with U.S. and internationally-based consultants and sub-contractors.
Taking the lead or serving as a team member in proposal preparation activities.
Quality control for contracts and work products submitted by consultants.
Facilitate development of consultant and sub-contractor contracts and purchase order agreements.
Managing M&E practice resources in project implementation.
Eligibility Criteria
Applicants must have-
Master's degree in International Affairs, International Development, Policy Analysis, Economics, Public Administration, Business Administration and/or Statistics/Social Research.
5 to 10 years of experience in monitoring and evaluation (M&E) of foreign assistance activities plus.
15 years of experience in program management of foreign assistance or donor activities.
Expertise in at least 1 of the M&E-related activities i.e. (statistical analysis, impact analysis, performance evaluations, instrument design and management, M&E training.
Demonstrated experience in one or more of the following sectors: Agriculture/ Food Security, Conflict and Crisis, Democracy and Governance, Economic Growth, Global Climate Change/ Environment, Global Health.
Experience designing M&E systems for international development projects.
Strong communication skills (oral and written) required.
Fluency in the English language is required.
Working competence in another language is desirable.
How to Apply
Applicants must submit their applications through online process.
For more information, please visit IBTCI.