Deadline: 28 February 2022
Rainforest Alliance is currently seeking applications from eligible applicants for the post of Finance Associate in New York, United States.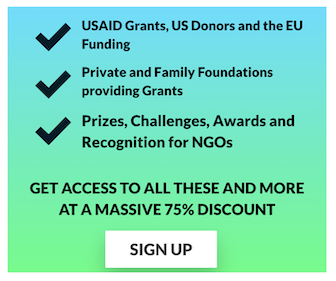 The Rainforest Alliance is an international non-profit organization working at the intersection of business, agriculture, and forests to make responsible business the new normal. They are building an alliance to protect forests, improve the livelihoods of farmers and forest communities, promote their human rights, and help them mitigate and adapt to the climate crisis.
Key Jobs Responsibilities
The Finance Associate will perform the following functions:
Assist in the preparation of the monthly, quarterly, and the year-end report packages for Senior Leadership.
Produce standard and ad hoc financial reports for finance & accounting management work with Finance Managers to ensure consistency.
Run monthly financial reports and post them in SharePoint for distribution to DHs.
Help coordinate the process of developing the annual budget and periodic forecasting.
Develop and maintain budget and financial report templates and implement modifications as needed.
Participate in major Finance team initiatives.
Manage, maintain, and troubleshoot financial reporting systems and tools.
Serve as F&A project lead and administrator for F&A SharePoint site, build, create, and organize historical database for all Finance related reports and maintain integrity.
Train appropriate staff in the use of budget templates, and the explanation of applicable Rainforest Alliance processes, procedures and tools.
Perform calculations of various financial indicators for programs or departments as needed.
Coordinate with finance & accounting management to create/update accounting system cost codes and update mapping between systems for consolidation purposes.
Coordinate with the HR team to streamline process with Finance for all staffing changes monthly
Other duties as assigned.
Eligibility Criteria
Applicants must have:
Bachelor's Degree in Business Administration with a concentration in Accounting or Finance.
Minimum 2 year's experience in financial analysis, reporting and budgeting.
Familiarity with a multi-office, multi-national organizational environment non-profit experience preferred.
Demonstrate work experience with both Excel and computerized accounting systems.
Strong math, analytical and technical skills highly organized, detail oriented and customer service oriented.
How to Apply
Applicants must submit their applications through online process.
For more information, visit Rainforest Alliance.