Deadline: 17 June 2016
United Nations Development Programme (UNDP) is currently seeking applications from the eligible applicants for the post of Finance Specialist in Bishkek, Kyrgyzstan. The duration of this post is 6 months.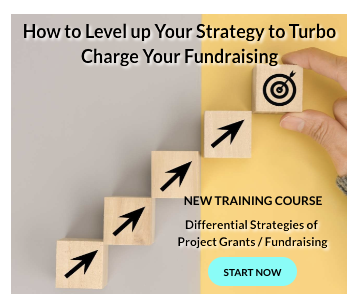 The Finance Specialist will be responsible for ensuring the highest efficiency of GFATM grants financial management.
UNDP works in nearly 170 countries and territories, helping to achieve the eradication of poverty, and the reduction of inequalities and exclusion.
Key Jobs Responsibilities
The Finance Specialist will perform the following functions-
Assist the Finance Manager in financial management of the Global Fund's grants funds.
Responsible for the financial management of sub-recipients assigned to his/her portfolio, including timeliness and correctness of financial reports and transferring next installments.
Provide advice and guidance to sub-recipients and contractors concerning preparation of financial documentation.
Ensure proper records of accounts and expenditures.
Ensure that all transactions are executed in accordance with pertinent procedures.
Contribute to preparation of periodic financial reports for the GF, the CCM and UNDP.
Prepare budgets and budget revisions if required and ensures that all transactions are properly reflected in appropriated budget lines.
Conduct monitoring visits to sub-recipients to observe financial documentation management, identifies problems and assists in their solution.
Enter financial data into Atlas System: creates requisitions, vouchers, vendors and Atlas reports, if needed.
Maintain contacts with UNDP Programme Associates to request funds transfer, verify financial reports, budget revisions, receipt of contributions, etc., with UNDP CO Finance unit to follow-up on payments processing.
Eligibility Criteria
Applicants must have-
Bachelor degree, preferably in Accounting, Fnance or Economics.
Trainings in accounting/ finance confirmed by certificates.
CAP certificate is an asset.
4 years of relevant work experience in accounting, finances or audit.
Knowledge of finance legislation of the Kyrgyz Republic.
Knowledge of UNDP/UN procedures is an asset.
Experience of conducting audit is an asset.
Knowledge of 1C program is an asset.
Experience in the usage of computers and office software packages (MS Word, Excel, etc.).
Expert knowledge of Excel spreadsheets and database package.
Fluency in English and Russian.
Knowledge of Kyrgyz is an asset.
How to Apply
Applicants must submit their applications through online process.
For more information, please visit UNDP.