Deadline: 23 March 2022
VidaAfrolatina  is currently seeking applications from eligible applicants for the post of Grantmaking Consultant in United States.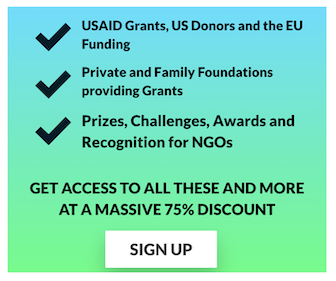 VidaAfrolatina is an emerging international women's fund that mobilizes resources and connects them with Afro-descendant women-led organizations in Latin America that address sexual violence.
Key Jobs Responsibilities
The Grantmaking Consultant will perform the following functions:
Manage Grant Cycle

Co-design the non-competitive grant cycle.
Serve as the lead of the grant cycle, overseeing due diligence, application process, award payment, capacity strengthening programming and final reporting.
Serve as a primary liaison between grantees and our fiscal sponsor Global Fund for Women.
Manage the flow of information, communication and financial transactions utilizing the Salesforce platform.

Capacity Strengthening

Ascertain grantee partners' interests and needs for growth, knowledge building, skill building and/or leadership development.
Plan and coordinate capacity strengthening training, experiences and virtual events.

Monitoring, Evaluation & Learning

Collect data about our grantee partners' experience and the grant cycle process.
Provide input for donor proposals and reports.
Eligibility Criteria
Applicants must have:
University Degree in a relevant field.
Experience planning, implementing and managing grant programs.
Experience working on racial justice, gender justice, human rights or international development issues.
Experience documenting and sharing progress, lessons learned and success stories of a program, organization or movement.
Experience of monitoring, evaluation, and/or learning.
Comfortable with centering Black and Afro-descendant women in Latin America and beyond.
Excellent interpersonal skills including the ability to build and sustain relationships.
Ability to work both independently and collaboratively.
Proactive and self-motivated.
Proficiency in or ability to quickly learn Salesforce CRM platform.
Knowledge of African Diaspora, racial justice and gender justice issues in Latin American contexts.
Spoken and written fluency or high proficiency in Spanish or Portuguese and in English.
How to Apply
Applicants must submit their applications through online process.
For more information, visit VidaAfrolatina.