Deadline: 16 June 2016
The World Bank Group (WBG) is currently seeking applications from the eligible applicants for the post of Head, Global Infrastructure Facility in Washington D.C., United States.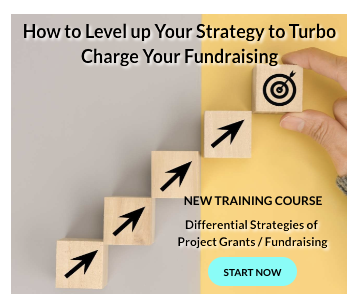 The Head, Global Infrastructure Facility will be accountable for performing the responsibilities, modeling the behaviors and maintaining the technical competencies in his or her capacity as Head of the GIF.
WBG has set two ambitious goals to push extreme poverty to no more 3 percent by 2030, and to promote shared prosperity and greater equity in the developing world.
Key Jobs Responsibilities
The Head, Global Infrastructure Facility will perform the following functions-
Responsible for coordinating relations with the Funding, Technical, Beneficiary and Advisory Partners.
Managing the resources of the GIF.
Planning, implementing and reporting on uses of funds.
Developing and adjusting the strategies and business plans and operating procedures according to the evolving needs of the Governing Council.
Build and lead a team that will work with GIF Governing Council members, and in response to country requests, to identify a pipeline of qualifying infrastructure programs and projects, evaluating needs in project preparation, transaction support and financial structuring and assessing market-readiness, government commitments and project feasibility.
Responsible for support in the development of appropriate project structures with a view to attracting private sector investment, and optimizing the mix of financial instruments to ensure public sector objectives are met without undue burden to the governmental balance sheet.
Oversee the team exploring the expansion of the GIF into the provision of financial resources for backstopping credit enhancements, assuming first loss or otherwise closing a financing gap.
Ensures that deployment of Bank's resources are consistent with Resource Management rules, policies and internal controls.
Sets priorities and allocates budget within and across countries, in line with institutional priorities and a view to maximizing the impact and value-added of the Bank's activities.
Eligibility Criteria
Applicants must have-
Master's degree in Finance, Economics or relevant field/discipline.
Professional experience (typically the successful candidate will have at least 15 years of experience in positions of increasing complexity and responsibility).
Prior work experience in achieving results on the ground in more than one world region (including both pre-Bank and Bank experience).
For WBG staff, a corporate assignment (e.g. Network, Anchor, DEC, WBI, FAC Units) may substitute for experience in a second region.
Extensive experience in infrastructure finance, infrastructure policy and economics, and country and regional level and knowledge agenda in PPPs and infrastructure.
Experience in developing new facilities, including management of funds, staffing and program development.
English is essential.
Chinese, French, Japanese and Spanish are desired.
How to Apply
Applicants must submit their applications through online process.
For more information, please visit WBG.