Deadline: 31 May 2016
World Health Organization (WHO) is currently seeking applications from the eligible applicants for the post of Investigations Specialist in Washington, D.C., United States. The duration of this post is 2 years.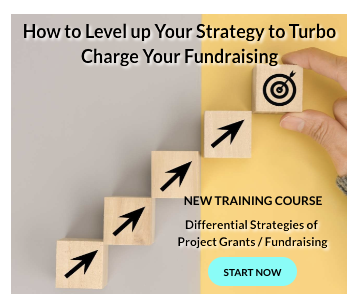 The primary role of WHO is to direct and coordinate international health within the United Nations' system.
Key Jobs Responsibilities
The Investigations Specialist will perform the following functions-
Review allegations of misconduct that are received in the Ethics Office, including through the Ethics Help Line, ensuring confidentiality and protection of staff against retaliation for reporting misconduct and for cooperating with duly authorized audits or investigations.
Plan, organize, conduct and manage preliminary inquiries and full investigations into allegations of misconduct, fraud, corruption, abuse of authority, harassment, retaliation, the loss or theft of PAHO property or resources and other suspected instances of unethical or improper behavior inside or outside the workplace.
Obtain and review background documentation, conduct interviews with the parties involved in an investigation and potential witnesses to elicit relevant information and prepare records of interview and draft investigation reports containing findings of fact and conclusions.
Oversee the operation of the Ethics Help Line and respond to reports and queries that are received.
Assess the potential within program areas and country offices for fraud and corruption and other potential violations of Organization's Code of Ethical Principles and Conduct and recommend steps to mitigate risks.
Prepare recommendations for corrective actions that should be taken following the conduct of an investigation to improve internal controls and prevent similar occurrences.
Ensure that investigative policies and procedures are up to date and in line with best practices and ensure that they are properly followed during investigations conducted internally or externally.
Review International Labor Organization Administrative Tribunal (ILOAT) judgments to ensure that PAHO's investigative practices are consistent with the latest jurisprudence.
Eligibility Criteria
Applicants must have-
University degree in law, ethics, auditing, public or business administration, social sciences or a related field from a recognized institution.
Master's degree in any of the above disciplines would be an asset.
7 years of combined national and international progressively responsible experience in law, auditing, public sector ethics, governance, anti-corruption activities, or conducting workplace investigations.
Previous experience in a U.N. or other international organization would be an asset.
Very good knowledge of English or Spanish with a working knowledge of the other language.
Knowledge of French and or Portuguese would be an asset.
How to Apply
Applicants must submit their applications through online process.
For more information, please visit WHO.