Deadline: 13 December 2020
The Wikimedia Foundation is currently seeking applications from the eligible applicants for the post of Learning and Development Strategist in San Francisco, CA, United States.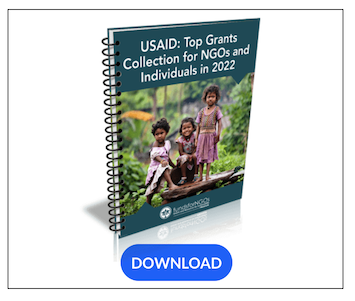 The Wikimedia Foundation is the non-profit organization that operates Wikipedia – one of the most popular websites in the world, serving nearly half a billion users every month – and its sister sites. It is the only non-profit in the top 50 companies, supported by a community of millions of individual donors.
Key Job Responsibilities
The Learning and Development Strategist will perform the following functions:
Collaborate drive a global learning and training portfolio designed to engage diverse, international cohorts of volunteers with inspirational and collaborative learning opportunities.
Utilize a social movement lens to identify learning and leadership capacity-building needs and trends across Wikimedia volunteers and develop global learning opportunities to contribute to the overall growth of a capable body of globally diverse movement volunteers.
Co-development and facilitation of regionally-shifting in-person volunteer-focused training events, co-design accompanying curriculums and other related learning frameworks with wider Community Development and Community Engagement teams.
Lead research and design of iterative learning and leadership frameworks for emerging community engagement and piloting impactful programming in thought partnership with strategists focused on regional contexts and currently underrepresented populations in the movement, such as youth, women, and non-binary users.
Collaboration with our Learning & Evaluation team, support evaluation efforts of learning and leadership development programs and products to maximize the impact, reach, and scale of CD global programming.
Share team and programmatic updates publicly via movement wikis, Foundation blogs or Medium in coordination with our Communications and Community Relations teams.
Provide learning and leadership development support to Foundation-wide convenings and community-led, regional events.
Contribute to the development and implementation of team, department, and Foundation strategic goals, outcomes and strategies.
Eligibility Criteria
Applicants must have:
B.A. or relevant professional experience working with multilingual/global communities.
Experience working in the open/free knowledge movement and the existing landscape of the Wikimedia movement will be considered a plus.
Ability to evolve content into impactful and accessible learning resources and experiences.
Experience building and facilitating open, online programs for diverse and dynamic audiences, understands and can develop programming for various learning styles, accessibility needs, and inclusive engagement methods.
Ability to collaborate and engage in shared decision-making process with various stakeholders and internal/external teams.
Experience creating clear and realistic timelines, tracking progress and helping the team stick to deadlines, always considering the dynamic and flexibility of the process.
Ability to break down large, complex portfolios and define actionable items for the team.
Experience identifying blockers and other issues throughout the process and able to participate in design and application of remediation strategies, including inclusive retrospectives and clear documentation as necessary.
How to Apply
Applicants must submit their applications through online process.
For more information, Wikimedia Foundation.