Deadline: 7 June 2016
United Nations Development Programme (UNDP) is currently seeking applications from the eligible applicants for the post of Administrative Law in New York, United States. The duration of this post is 12 months.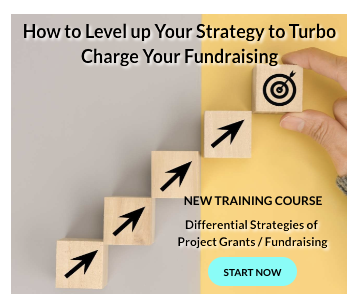 The Administrative Law will be responsible for advising senior management in Headquarters, Country Offices and of affiliated funds and programmes on legal issues of the status and conduct, the formulation of policies and procedures and the resolution of claims, with respect to staff members and UN volunteers.
UNDP works in nearly 170 countries and territories, helping to achieve the eradication of poverty, and the reduction of inequalities and exclusion.
Key Jobs Responsibilities
The Administrative Law will perform the following functions-
Reviewing investigation reports and advising on an appropriate course of action as well as preparing drafts of appropriate correspondence in relation to cases involving allegations of misconduct in accordance with the UNDP Legal Framework.
Reviewing and advising on requests for management review, and preparing draft responses to such requests in accordance with the UN Staff Regulations and Rules, and applicable UNDP policies.
Advising UNDP senior management, headquarters units and country offices and other funds and agencies, on legal issues arising with respect to the administration and management of staff on a global basis.
Drafting policies and procedures and reviewing legal issues arising with regard to draft policies and procedures in UNDP as well as those arising on an inter-agency basis related to matters affecting UN agencies.
Drafting briefs for submission on behalf of UNDP and other funds and agencies, representing the administration before the UN Dispute Tribunal, and support UN/OLA in its representation of UNDP before the UN Administrative Tribunal.
Preparing legal opinions and perform extensive legal research and analysis on complex or novel legal issues for the Director and/or the Senior Legal Advisor.
Work with the Senior Legal Advisor and advice on UNV matters including allegations of misconduct, requests for administrative review and other matters arising in the administration of UN volunteers.
Eligibility Criteria
Applicants must have-
Advanced degree in law (Master's level).
Minimum 6 years of practical experience in the practice of law with a law firm, a government and/or an international organization.
2 years of experience in handling issues related to the personnel/administrative law issues of United Nations system organizations.
Practical experience in litigation or managing cases before the UN Tribunals an asset.
Excellent oral and written skills in English is required.
Knowledge of other UN official languages is an asset.
How to Apply
Applicants must submit their applications through online process.
For more information, please visit UNDP.