Deadline: 1 July 2016
UN Women is currently seeking applications from the eligible applicants for the post of Policy Specialist in New York, United States. The duration of this post is 10 months.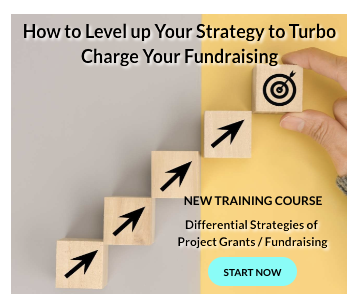 The Policy Specialist will support the concrete operationalization of these priorities and with both programmatic and policy expertise will define, expand and deepend UN Women's approach to conflict prevention.
UN Women is the UN organization dedicated to gender equality and the empowerment of women.
Key Jobs Responsibilities
The Policy Specialist will perform the following functions-
Enhance the focus of gender in the UN's conflict prevention efforts to ensure they reflect good practices and are informed by the engagement of women's groups and adopt a gendered approach.
Develop a strategy to guide UN Women's approach and comparative advantage in the field of conflict prevention, in partnership with other UN entities, civil society and Member States.
Provide technical support to the Peace and Security section of UN Women in documenting results and good practices of the implementation of gender responsive conflict prevention, including preparation of briefs, managing production of knowledge products, and participation in appropriate global knowledge events.
Represent UN Women in global policy forums related to conflict prevention.
Coordinate UN Women's interagency work on small arms and light weapons, engaging partners and informing policy debates with gender analysis and women's issues.
Provide technical support to partners in the integration of gender in conflict analysis, conflict prevention planning and programming.
Participate in and provide assistance to inter-agency joint assessments and technical support missions to fragile and conflict affected settings.
Provide policy support and guidance to UN Women's Country offices to adopt a conflict-sensitive approach to their programming.
Establish and maintain partnerships with relevant civil society, UN and Member State actors, identify and build upon the key comparative advantages of various actors.
Facilitate the knowledge capture and knowledge management of good practices and lessons learned through learning meetings, documentation of results, engagement with communities of practice, etc.
Identify and map key capacities and capacities gaps for implementing conflict-sensitive and gender-responsive prevention.
Eligibility Criteria
Applicants must have-
Master's degree (or equivalent) in development related disciplines, gender issues, economics, political science, human rights, law or other social science fields, of direct relevance to women peace and security.
Minimum 7 years of increasingly responsible professional experience in gender-responsive conflict prevention, gender/conflict analysis, programme management, policy research and with substantial field experience.
Experience working on gender equality programming in Peace and Security contexts.
Fluency in English is required.
Working knowledge of another UN official language is an asset.
How to Apply
Applicants must submit their applications through online process.
For more information, please visit UN Women.