Deadline: 17 June 2016
United Nations Development Programme (UNDP) is currently seeking applications from the eligible applicants for the post of Procurement Associate in New York, United States. The duration of this post is 1 year.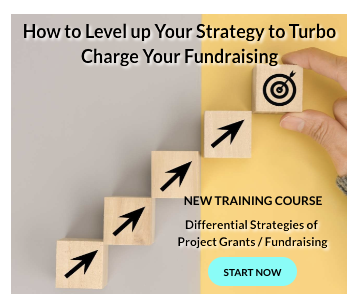 The Procurement Associate will ensure the execution of transparent and efficient procurement services undertaken by the Centralized Procurement Unit.
UNDP works in nearly 170 countries and territories, helping to achieve the eradication of poverty, and the reduction of inequalities and exclusion.
Key Jobs Responsibilities
The Procurement Associate will perform the following functions-
Full compliance of procurement activities with the UN/UNDP rules, regulations, policies and strategies.
Preparation of purchase orders and contracts in and outside Atlas with copy to suppliers and to business units originating requests, preparation of Recurring Purchase orders for contracting of services, vendor creation in Atlas, maintenance of the filing system in the procurement Unit.
Maintain list of all Long terms arrangements (LTA), pre-qualifications, contracts of goods and services.
Communicate with the Client of the projects about requests for extension, clarifications, deliveries, and other matters that are presented by contractors and other providers.
Screening of incoming communications, filter outgoing correspondence for signature, clearance and further action by other staff, whenever needed.
Maintenance of the filing/archiving system ensuring safekeeping of confidential materials Contribution to development and use of automated filing system.
Coordination of the information flow and dissemination of corporate and interoffice communication to staff as required.
Coordination of/preparation of relevant documentation/background notes for meetings.
Organization of appointments and meetings facilities arrangements.
Generation of data in ATLAS to facilitate managerial and financial reporting.
Responding to queries when staffs are out of the unit.
Assisting in training/learning material preparation.
Administrative support as requested to conferences, workshops, retreats extending to other Units.
Synthesis of lessons learned and best practices in Global Procurement activities.
Eligibility Criteria
Applicants must have-
Secondary Education with specialized training in procurement.
University Degree in Business or Public Administration would be desirable, but is not a requirement.
UNDP Procurement Certification programme or equivalent procurement certification is an asset.
6 years of progressively responsible administrative, programme experience is required at the national or international level.
Experience in the usage of computers and office software packages (MS Word, Excel, etc), advance knowledge of automated procurement systems, experience in handling of web based management systems.
Fluency in English is required.
How to Apply
Applicants must submit their applications through online process.
For more information, please visit UNDP.