Deadline: Ongoing
Creative Associates International is currently seeking applications from the eligible applicants for the post of Program Liaison Specialist in Washington, D.C., United States.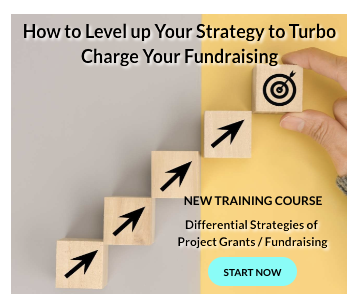 The Program Liaison Specialist will provide administrative support to the Directors of the four Programs Divisions/Groups: Communities in Transition, Education for Development, Economic Growth and the Creative Development Lab.
Creative's mission is to support people around the world to realize the positive change they seek.
Key Jobs Responsibilities
The Program Liaison Specialist will perform the following functions-
Actively support the on boarding and mainstreaming of staff and consultants reporting to the COO by serving as an initial point of contact.
Maintain a working and current knowledge of Programs Divisions and technical areas, observing general and business development meetings and attending relevant internal events.
Act as a knowledge resource and champion for companywide processes, template, and tools.
Act as a company-wide champion for the Knowledge Management (KM) initiative and support the development and integration of KM activities into the Programs Divisions.
Support the preparation of budgets and related financial reports that monitor revenues, expenditures and billability.
Prepare and coordinate agendas, information, minutes and other pertinent items for business meetings.
Lead and/or support the planning and execution of company-wide internal and external events hosted by the OPO.
Establish and maintain well-organized and current hardcopy files for the COO and the OPO.
Support the goals and vision of the COO in the implementation of the annual corporate business plan with specific attention to the aims and modalities of the Programs Divisions, Programs Groups and Practice Areas.
Support the collection of the quarterly Measures of Success reports for the Programs Divisions, and support the development of such reports for the OPO.
Support the COO and Liaison Manager on select business process improvement initiatives.
Provide support for other initiatives or tasks as deemed necessary by the Liaison Manager and COO.
Eligibility Criteria
Applicants must have-
Bachelor's degree in business, international development or an applicable field of study.
Minimum 1 year of professional experience, preferably in an international context.
Experience and maturity in handling confidential and/or sensitive materials and records with a high degree of integrity and discretion.
Experience in the international development field.
Strong organizational and administrative skills, attention to detail and flexible work style.
Demonstrated budgeting and financial monitoring skills.
Experience working with USAID.
Excellent Excel/spreadsheet skills.
Superior verbal and written communications skills.
Fluency in a second language.
How to Apply
Applicants must submit their applications through online process.
For more information, please visit Creative.