Deadline: Ongoing
Human Rights Watch (HRW) is currently seeking applications from the eligible applicants for the post of Researcher in Washington D.C., United States.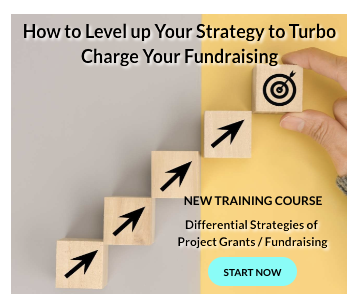 HRW is an independent, international organization that works as part of a vibrant movement to uphold human dignity and advance the cause of human rights for all.
Key Jobs Responsibilities
The Researcher will perform the following functions-
Developing and implementing a research and advocacy agenda that focuses on improving respect for human rights in one or more Latin American countries, likely including Mexico.
Monitoring and documenting human rights practices by conducting fact-finding missions and collecting and analyzing information from a wide variety of sources, including government agencies and institutions, local media, NGOs, journalists, diplomats and others in the field.
Writing and publicizing reports, briefing memos, statements, op-eds, articles, and press releases, as well as submissions to international bodies.
Presenting human rights concerns to government officials, opinion leaders, inter-governmental agencies, and the media.
Traveling for substantial periods of time, several times a year, in order to carry out research and advocacy.
Responding promptly to queries from the media, the public, and colleagues in the human rights community.
Working closely with local and regional human rights organizations to ensure that the work of HRW complements and enhances their own work.
Liaising effectively with HRW staff located in multiple locations throughout the world to ensure effective coordination and delivery of activities.
Delivering outputs in a timely manner and being consistent with the agreed strategy and priorities of the Americas Division.
Eligibility Criteria
Applicants must have-
Advanced (graduate) degree in international relations, journalism, law, Latin American regional studies, social sciences and/or extensive experience in human rights or related work are required.
Minimum 3 years of experience working on human rights or related issues in Latin America, including time spent living in the region, is essential.
Ability to research and analyze complex human rights issues in a rigorous, nuanced and efficient manner is required.
Ability to produce high-quality written material under tight deadlines is required.
Ability to identify advocacy opportunities and advise the Americas division in developing and implementing advocacy strategies is required.
Ability to work flexible hours and respond quickly to crises and conflicts as they occur is required.
Strong initiative and follow-through, capacity to think creatively and strategically, ability to multi-task effectively, and ability to work under pressure are required.
Strong interpersonal skills, in order to work collaboratively within HRW as well as with local partners, government officials, and others, are essential.
Knowledge of and experience working in international human rights and familiarity with international human rights law is preferred.
Excellent oral and written communication skills in English and Spanish are required.
How to Apply
Applicants must submit their applications through online process.
For more information, please visit HRW.