Deadline: 28 June 2016
The World Bank Group (WBG) is currently seeking applications from the eligible applicants for the post of Senior Climate Change Specialist in Washington, D.C., United States.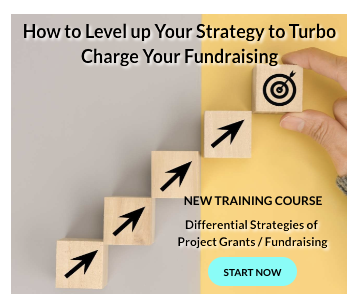 The Senior Climate Change Specialist will focus primarily on supporting the Secretariat and country operations of the PMR and the Unit Management to develop the Advisory business.
WBG has set two ambitious goals to push extreme poverty to no more 3 percent by 2030, and to promote shared prosperity and greater equity in the developing world.
Key Jobs Responsibilities
The Senior Climate Change Specialist will perform the following functions-
Lead strategic planning of the Technical Work Program and present the work plans/updates to the Partnership Assembly.
Design and deliver activities targeted at PMR Participants (knowledge products, workshops, trainings, webinars) and oversee the budget for the Technical Work Program.
Lead the work on specific components, including potentially on carbon tax, Measurement, Reporting and Verification (MRV), and design of domestic offset systems.
Provide technical expertise and support to other team members as necessary to deliver the overall Technical Work Program.
Work with the Global Practices (GPs), Country Management Units (CMUs) and the client countries to design and implement activities.
Provide support to manage and oversee project operations in accordance with the WBG rules and procedures, including the preparation of project appraisal related documents.
Management of the procurement process, implementation, monitoring and supervision of project activities, and overseeing consultants.
Identify and design activities drawing on the lessons from early implementation, as well as during implementation.
Contribute and provide support and advice for meetings of the PMR Partnership Assembly (PA).
Engage in consultations with PMR Participants as relevant to help shape the agenda and to structure sessions.
Make presentations at PMR PA meetings and ensure adequate follow-up and integration of feedback received.
Prepare or review relevant PMR documents, notes and reports.
As a member to the Advisory Services team, work closely with other team members and contribute to supporting the Unit Management in developing the Advisory business, as required.
Lead coordination with PMR Country Participants and a variety of international and other partner organizations.
Eligibility Criteria
Applicants must have-
Advanced degree in finance, economics, environmental policy and/or related field.
8 years of relevant professional experience.
Demonstrated experience helping countries or sub-national jurisdictions set up data management systems, offset programs, and/or registry and tracking tools.
Substantial experience on climate policy and related market analysis and development.
English is essential.
French and Spanish is desired.
How to Apply
Applicants must submit their applications through online process.
For more information, please visit WBG.