Deadline: 27 June 2016
The World Bank Group (WBG) is currently seeking applications from the eligible applicants for the post of Senior Communications Officer in Washington, D.C., United States.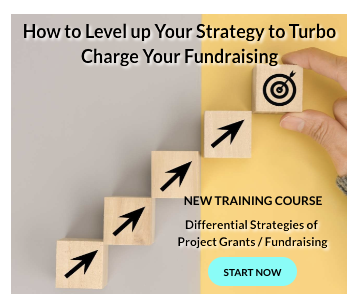 The Senior Communications Officer will act as CGAP's Head of Communications and Knowledge Management.
WBG has set two ambitious goals to push extreme poverty to no more 3 percent by 2030, and to promote shared prosperity and greater equity in the developing world.
Key Jobs Responsibilities
The Senior Communications Officer will perform the following functions-
Designs, develops and executes a communications and knowledge management strategy for CGAP and ensure the strategy is aligned with corporate priorities.
Drafts and edits articles, and other communications products, including key publications.
Takes the lead in the direction of corporate communications, and oversees media relations, including strategic partnerships in coordination and collaboration with the FMGP Communications Manager and her team.
Responsible for quality control and consistency of messaging in CGAP's publications, online and media presence.
Member of CGAP's management team and oversees the communications and knowledge management budget, advises the CEO and senior management on communications and issues relating to knowledge creation and sharing, and actively contributes to corporate management.
Acts as a spokesperson, giving presentations to outside groups as needed.
Leads a team of communications professionals (ranging from GD to GG), providing support, coaching, helping to set priorities and goals, and actively promoting professional development. Co-supervises administrative and IT staff.
Creates and systematically maintains networks of communications contacts with media, and stakeholders, including CGAP members and partners.
Reports to the CGAP CEO and operates under the broad umbrella of FMGP's Communications strategy in coordination with the FMGP Communications Manager.
Performs other related duties as required, including replacing the Head of Mission in his/her absence.
Eligibility Criteria
Applicants must have-
Master's degree in Communications, International Relations, Public Affairs, Journalism or other related field and at least 8 years of relevant work experience or equivalent combination of education and experience in communications.
Knowledge of and practical experience in a range of communications approaches, tools and methodologies essential to planning, executing, and monitoring communications strategies including the latest technologies, Web trends and developments and the shifting communications environment.
Prior editorial experience, preferably in journalism desired.
Experience leading teams, setting the direction, defining business strategy and goals, establishing metrics and monitoring progress on achieving results, as well as responsibility for managing day-to-day operations, including budget.
Prior substantive work experience in achieving results on the ground in more than one world region (including pre-Bank experience and Bank experience).
Experience working in developing countries.
Experience leading a branding strategy and managing a valuable brand.
Fluency in English is required.
How to Apply
Applicants must submit their applications through online process.
For more information, please visit WBG.