Deadline: Ongoing
Childfund International is currently seeking applications from the eligible applicants for the post of Senior Manager in Richmond, United States.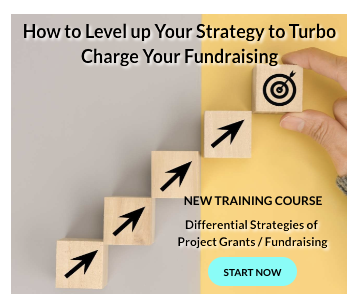 The Senior Manager will be responsible for developing new revenue opportunities and maximizing fundraising income from outside of the USA primarily through ChildFund Alliance members and business partners.
ChildFund exists to help deprived, excluded and vulnerable children have the capacity to improve their lives and the opportunity to become young adults, parents and leaders who bring lasting and positive change in their communities.
Key Jobs Responsibilities
The Senior Manager will perform the following functions-
Develop and grow Alliance relationships that will result in increased support for ChildFund International programs for children to include fundraising opportunities that exist within markets where ChildFund is not currently present.
Identify fundraising opportunities for investment, develop supporting agreements, perform tests and evaluate and share results across the Alliance network.
Develop investment criteria on which fundraising investment decisions will be evaluated and made for both existing and new markets.
Maintain close working relationships with fundraisers and develop and monitor fundraising investment agreements between ChildFund International and ChildFund Alliance members.
Maintain a working knowledge of ChildFund programs in emerging markets (including Brazil, Mexico, India) in order to identify new investment opportunities.
Proactively learn from the ChildFund Alliance and others in the sector and share related information across the Alliance network.
Achieve agreed upon yearly revenue goals.
Evaluate fundraising potential in existing program countries and identify opportunities that will lead to an increase in overall revenue levels.
Monitor the performance of ChildFund Alliance fundraising programs to both assist with accurate revenue forecasting and help drive performance to expected levels.
Ensure operational considerations are included and considered as part of all fundraising plans.
Direct and manage the process of establishing and launching fundraising activities in new markets as warranted.
Eligibility Criteria
Applicants must have-
Bachelor's degree in Marketing, Business or closely related discipline or the equivalent in relevant work experience.
5 or more years of senior level international fundraising experience that Includes 3 or more years of experience leading fundraising teams.
Highly skilled in direct marketing.
Excellent communications and presentation skills.
Demonstrated fluency in English.
Strong computer skills to include proficiency in Word, Excel and PowerPoint.
Experience working in an International non-profit organization and child sponsorship organization a plus.
Demonstrated time management, project management and organizational skills, with the ability to meet deadlines and produce quality results.
Ability to travel extensively (domestic US and internationally).
Periodic evening and week-end work as required due to partner time zones.
How to Apply
Applicants must submit their applications through online process.
For more information, please visit Childfund.