Deadline: 20 June 2016
SNV is currently seeking applications from the eligible applicants for the post of Gender Specialist in Hanoi, Vietnam. The duration of this post is 2 years.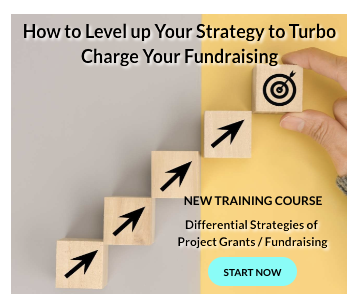 The Gender Specialist will be responsible for providing technical and programmatic support in gender equality and women's empowerment to the program.
SNV's mission is to make a lasting difference in the lives of millions of people living in poverty.
Key Jobs Responsibilities
The Gender Specialist will perform the following functions-
Provide direct technical assistance and guidance on women's economic empowerment to the program and its delivery partners.
Support the development of tools, systems, processes and approaches that continuously improve technical excellence and impact in the area of transformative approaches to women's economic empowerment.
Lead, coordinate, support, and/or conduct gender and power analyses, effectiveness and efficacy studies, appraisal, evaluation and needs assessments as required by the program.
Assist with quantitative/qualitative assessments in communities and among ethnic minority households to assess effectiveness of interventions and impact.
Support delivery partners to understand the role of gender equality and women's economic empowerment for the Program impact groups.
Ensure gender equality and women's empowerment criteria are well integrated into market-systems approaches.
Work closely with other technical specialists to integrate gender across all Program components.
Facilitate and support a strong learning and knowledge sharing community around gender-transformative practices amongst delivery partners.
Serve as a key spokesperson in Viet Nam on issues related to ethnic minority women's economic empowerment.
Represent work being done in gender-transformation and ethnic minority women's economic empowerment under the Program in relevant internal and external forums.
Eligibility Criteria
Applicants must have-
MSc or Ph.D. in international development, gender studies, agriculture or other relevant fields of study or equivalent combination of education and related experience.
7 years of experience working on international development projects in the areas of gender, women's economic empowerment and private sector development.
Past experience in Vietnam or Southeast Asia is desirable.
Past experience on DFAT-funded projects is strongly desirable.
Experience in conducting gender analysis and developing recommendations on integration of gender into programming.
Experience in conducting participatory training and capacity building on gender equality and women's empowerment.
Experience in ensuring gender transformative approaches are mainstreamed across programs, including training materials, monitoring, operations, policies and procedures.
Significant experience working on donor-funded programmes.
Fluency in English and excellent written and oral communications and presentation skills.
How to Apply
Applicants must submit their applications through online process.
For more information, please visit SNV.