Deadline: 30 April 2016
Danish Refugee Council (DRC) is currently seeking applications from the eligible applicants for the post of WASH Project Manager in Baghdad, Iraq. The duration of this post is 6 months.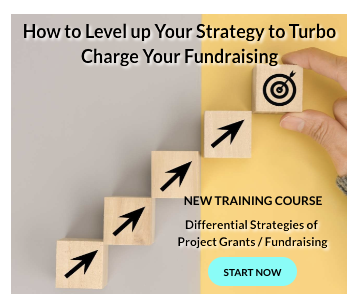 The WASH Project Manager will lead and expand this effort while refining the details & methodologies established in the spring of 2016.
DRC fulfils its mandate by providing direct assistance to conflict-affected populations – refugees, internally displaced people (IDPs) and host communities in the conflict areas of the world.
Key Jobs Responsibilities
The WASH Project Manager will perform the following functions-
Ensure timely and technically sound planning, implementation and monitoring of WASH activities/projects, including budgets, in the assigned area(s).
Provide technical guidance to the Shelter Manager for those WASH activities implemented under the Shelter Program. Said support does not include implementation and monitoring.
Provide complementary WASH services (hygiene promotion, solid waste, dislodging, water trucking) to collective centers and settlements receiving support from DRC CCCM and Shelter programs.
Prepare and maintain up to date work plans and expenditures plans, in line with project and budget documents.
Prepare and submit regular qualitative and analytical reports within the given timeframe.
Undertake regular field/onsite visits to ensure technical support to WASH staff and proper monitoring of the activities' implementation in the areas of operation.
Ensure that project activities develop and are implemented in line with DRC's mandate, policies, procedures and country strategy, as well as with donors' requirements and national and international rules and guidelines.
Contribute to the development of proposals to secure follow on or expansion funding for the WASH portfolio as per identified needs.
Contribute to refining of data collection, monitoring and reporting tools, and to the harmonization of WASH, CCCM and Shelter methodologies and tools across the country and/or region.
Ensure Age, Gender and Diversity (AGD) approach to WASH is consistently applied through community and rights based participatory methods.
Eligibility Criteria
Applicants must have-
University degree or higher education relevant to the technical work of WASH programming (e.g. engineering, public health).
Professional experience in WASH strategies, policies and implementation modalities, hygiene promotion and construction contracting / supervision.
Cultural and gender sensitivity.
Ability to live and work in a security constrained environment.
Proven experience of at least 10 years in the implementation and management of WASH programming, preferably in an emergency or early recovery setting.
Experience in international humanitarian work and refugee and/or IDP complex emergencies, which must include spontaneous settlement and collective center settings.
Experience with managing teams and providing technical guidance and training.
Fluency in written and spoken English. Arabic is an asset.
How to Apply
Applicants must submit their applications through online process.
For more information, please visit DRC.