Deadline: 9 October 2019
The World Bank Group (WBG) is currently seeking applications from the eligible applicants for the post of Water Resources Specialist in Rabat, Morocco. The duration of this post is 3 years.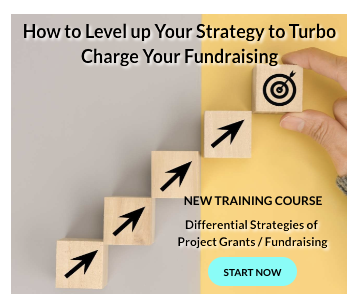 The Water Resources Specialist will be responsible will support the lending and advisory services and analytics activities in the areas of water supply, sanitation, water resource management, irrigation, and climate resilience/adaptation in Morocco and Tunisia.
WBG has set two ambitious goals to push extreme poverty to no more 3 percent by 2030, and to promote shared prosperity and greater equity in the developing world.
Key Job Responsibilities
The Water Resources Specialist will perform the following functions-
Support Bank Task Teams and participate in projects providing technical support in the identification, preparation, and supervision of projects and the preparation and implementation of analytical and advisory activities including supporting the formulation of background documents, monitoring the progress of projects, and undertaking regular field visits.
As appropriate, provide similar operational and analytical services in other countries where the Bank operates.
Provide technical support to the task teams for knowledge reports in Advisory Services and Analytics (ASA) activities for the Water Global Practice.
Monitor and assess the implementation of sector portfolio, including on water supply, sanitation, water resource management, and irrigation.
Coordinate water-related activities with other Global Practices and Country Management Units.
Maintain liaison and dialogue with development partners, research institutions, government counterpart, non-Government organizations, the private sector, and other sector-related institutions.
Under the direction of senior colleagues, supervise the appointment and work of short-term consultants and firms ensuring consistency and conformity to Bank standards; and evaluate studies and sector-related project documentation.
Monitor and provide advisory support for the adherence to the World Bank's operational policies and quality requirements in technical and fiduciary due diligence.
Eligibility Criteria
Applicants must have:
Master's level degree in a field relevant to water supply, sanitation, water resources/environmental management, irrigation, or other related areas.
At least 7 years of work experience in water supply, sanitation, water resources/environmental management, or irrigation sector.
This experience may include work in governments, academia, private companies, consulting firms, and multilateral institutions.
Recognized technical, operational and policy-oriented expertise.
Good understanding of policy, institutional, regulatory and management frameworks for water supply, sanitation, water resources/environmental management, irrigation for Morocco and Tunisia.
Ability to effectively dialogue with and relate to clients and stakeholders.
Excellent team working skills.
Excellent written and oral communication skills in French and English.
How to Apply
Applicants must submit their applications through online process.
For more information, please visit WBG.