Deadline: 27 August 2019
The World Food Programme (WFP) is currently seeking applications from the eligible applicants for the post of Gender Adviser in Lima, Peru. The duration of this post is 3 months.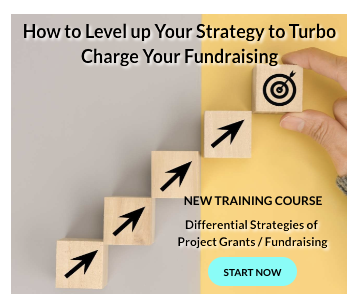 The Gender Advisor will provide strategic and technical support for the mainstreaming of gender equality and women's empowerment across WFP operations in Lima.
World Food Programme is the world's largest humanitarian agency fighting hunger worldwide.
Key Jobs Responsibilities
The Gender Adviser will perform the following functions:
Gender analysis and advisory

From de baseline information used for the Country Strategic Plan (CSP) formulation, conduct gender analysis of main strategic and project documents.
Provision of policy options and high quality advisory inputs to WFP programmes and projects from a gender perspective to ensure these are responsive to national policies, priorities and strategic plans, and advance WFP's corporate goals.
In coordination with the Head of Units, review the main WFP´s documents (action plans, project reports, etc) with gender lens. Incorporate gender framework.
Provide policy and programme advice on specific gender issues that impact on WFP operations.
Support the work of the Gender Results Network in Peru.

Gender training, including for national counterparts

Identify gender learning/capacity needs assessment in consultation with the Head of Units and the Executive Directors.
Consider some substantive inputs to the capacity assessment of the key partners.
Based in the WFP gender toolkit, develop an action plan that allows the staff capacities to integrate GEWE into their work, employing diverse learning methods and conducting trainings to apply practical tools on WFP´s gender approach.
Identify opportunities in the CO calendar for a learning activity (at least 2 hours) for all staff and draft a preliminary agenda. Share agenda with staff for feedback.
Eligibility Criteria
Applicants must have:
University degree in one of the following disciplines: social sciences, gender, international development, human rights, development economics or a related field is required.
At least 5 years of relevant work practical experience in gender or related field, such as human rights; with initiatives and projects on gender equality and women´s empowerment.
Proven experience of policy level work, solid experience in gender analysis, gender mainstreaming, gender sensitive, gender responsive and gender transformative programming.
Good knowledge of Results Based Management principles and approaches, and analytical skills.
In-depth knowledge of gender in humanitarian and development settings, gender-based violence, humanitarian policy issues and linkages with food security and nutrition.
Solid communication skills, including the ability to effectively communicate through multiple mediums (e.g. policy, advocacy messaging, reporting, training).
Sound knowledge and skills in conducting training
Strong work ethic and commitment.
Fluency in Spanish and advanced level of English.
How to Apply
Applicants must submit their applications through online process.
For more information, please visit at WFP.