Deadline: 15 March 2020
Danish Refugee Council (DRC) is currently seeking applications from eligible applicants for the post of Global Technical Advisor, Gender Equality- Agriculture in The Hague, Netherlands.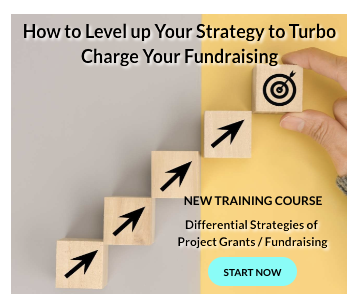 DRC fulfills its mandate by providing direct assistance to conflict-affected populations – refugees, internally displaced people (IDPs) and host communities in the conflict areas of the world.
Key Jobs Responsibilities
The Global Technical Advisor, Gender Equality- Agriculture will perform the following functions:
Contribute to development and upkeep of gender mainstreaming in the Agriculture sector projects.
Advise on demand for and supply of expertise in gender mainstreaming for technical backstopping and expert support (consultants/short timers).
Contribute to the Agriculture sector learning, develops key publications on best practices in sector.
Prepare, maintain and update sector knowledge agenda, capturing lessons learnt including collection and dissemination of knowledge products to stimulate internal and external knowledge exchange and initiate global learning.
Support SNV's Agriculture sector projects in close collaboration with the project managers by delivering short-term support for improvements and or providing technical assistance on the implementation of ongoing sector projects.
Maintain and expand SNV's relations and strategic partnerships in the Agriculture sector.
Design and develop new programmes and projects relating to Agriculture sector by initiating and technically leading new donor proposal development.
Provide technical input at different levels of proposal development and project lifecycle.
Provide technical review of final versions of project proposals and leading and taking responsibility in the technical design of the whole proposal.
Build, maintain and utilize networks and relationships with relevant stakeholders e.g. companies, research institutions, universities, donors, etc.
Identify upgrading opportunities, public-private partnerships and other opportunities that support an industrywide vision.
Represent SNV at key international events.
Provide sector content to SNV's Marketing and Business Development team.
Contribute to SNV corporate agenda beyond the Agriculture sector.
Undertake frequent travel to projects.
Eligibility Criteria
Applicants must have:
Master's Degree in Gender and Development or related field(s).
Proven track record with over 12 year's of senior experience in the sector in multiple developing countries, including long-term advisory work in-country and knowledge development.
Proven ability and solid experience providing gender technical assistance and developing successful proposals for external donor funding, including technical writing, is required.
Excellent track record in advisory work related to Agriculture products service delivery.
Demonstrated application of technical principles and concepts in gender integration at micro, meso and macro levels.
General knowledge of mainstreaming gender in projects (clear gender targets, clear objectives for GE and WEE, development of gender sensitive indicators, gender based analysis, among others).
Credible international track record and expertise in designing and implementing programmes.
Excellent social and networking skills, ability to engage with governments and the private sector including influencing skills and experience of working effectively in a matrix organisation.
International network within the Agriculture sector is strongly desirable.
Sound experience within knowledge development, organisational learning and innovation.
Ability to coach, lead, stimulate, and inspire professionals in a development context.
Proficiency in both written and spoken English is required.
Proficiency in Dutch is desirable.
How to Apply
Applicants must send a cover letter and an updated CV (no longer than four pages) in English through online process.
For more information, visit DRC.