Deadline: 28 June 2016
United Nations Development Programme (UNDP) is currently seeking applications from the eligible applicants for the post of Project Officer in Harare, Zimbabwe. The duration of this post is 12 months.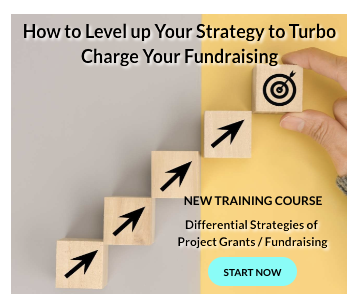 The Project Officer will support the delivery of the Programme and be responsible for supporting coordination, planning, implementation, monitoring and reporting obligations of the project in consultation with partners and the UNDP Peace building team.
UNDP works in nearly 170 countries and territories, helping to achieve the eradication of poverty and the reduction of inequalities and exclusion.
Key Jobs Responsibilities
The Project Officer will perform the following functions-
Support Implementing Partner and Responsible Parties in the preparation of Quarterly and Annual Work Plans, Budgets and M&E Plans and other relevant project management.
Provide the partners with support in organizing and facilitating key learning, knowledge exchange and coordination meetings.
Facilitate communication and information relays between partners and UNDP Zimbabwe.
Support processes geared towards monitoring the implementation of Annual Work Plans and specific output deliverables.
Assist partners in the planning and roll out of proposed activities (including preparation of Concept Notes, Agenda, writing of the minutes and reporting).
Track the implementation progress and performance of the project by ensuring proper planning, benchmarking and target setting.
Manage the accurate and timely narrative and financial obligations reporting of the Programme.
Provide support to the project in gathering and sharing information on the implementation of the programme.
Assist in the compilation of data collection tools for the Programme progress reports.
In consultation with UNDP Peace building Team and the Communication Unit, develop Project related articles and briefs.
Strengthen their knowledge and understanding of the concept of volunteerism by reading relevant UNV and external publications and take active part in UNV activities (for instance in events that mark International Volunteer Day).
Eligibility Criteria
Applicants must have-
Advanced university degree in social sciences with a specialization in peace studies, governance, international relations, human rights, political science, development studies.
3 years of relevant working experience.
Extensive experience in strategy and programme development, proficient analytical and writing skills, a high degree of political and cross-cultural sensitivity and in-depth experience of working in conflict environments.
Experience in enhancing women's participation as stakeholders dialogue and reconciliation processes is also highly desirable.
Programming experience and knowledge will be desirable.
Proficiency in English, including knowledge of local languages will be a distinct advantage.
How to Apply
Applicants must submit their applications through online process.
For more information, please visit UNDP.