Deadline: 24 May 2016
UN Women is currently seeking applications from the eligible applicants for the post of Technical Adviser in Harare, Zimbabwe. The duration of this post is 3 months.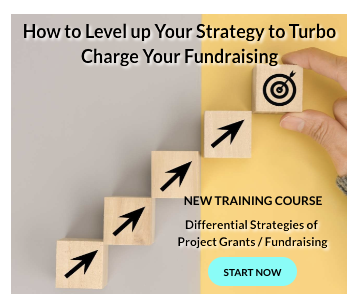 UN Women is the UN organization dedicated to gender equality and the empowerment of women.
Key Jobs Responsibilities
The Technical Adviser will perform the following functions-
Facilitate the implementation of the Zimbabwe Gender Commission's strategic plan to guide its work.
Support the Commission when needed in the recruitment of staff.
Coordinate and support the development, implementation and monitoring of the Commission's programmes and activities.
Manage the implementation of UNWOMEN supported programmes to the Commission through developing work plans, budgets, monitoring and evaluation of plans.
Overall management and supervision of supported programmes.
Manage consultants and specialist advisors engaged to support the Commission including designing of TORs for consultancies in consultation with the Commission.
Develop specific activities including preparation of concept papers in consultation with the Commission.
Train and orient Commissioners on key gender and development issues to enhance their understanding and abilities to effectively discharge their responsibilities.
Build strategic partnerships with key stakeholders including CSOs, Parliament, Government Ministries and other Commissions among others.
Advise on and develop strategic initiatives to advance the Commission's mission and objectives;
Support the programmatic and administrative functions of the Commission.
Conceptualize, develop and promote innovations in the Commission's policies.
Draft and review activity reports and financial statements to determine progress and status in attaining the Commission's objectives and revise objectives and plans in accordance with current conditions and needs.
Undertake other duties as assigned.
Eligibility Criteria
Applicants must have-
Masters' Degree or its equivalent in any of the following: Law, Sociology, Gender Studies, Anthropology or other social science fields.
Minimum 10 years' experience in gender equality and women's empowerment work.
Knowledge on the work of the Gender Commission.
Experience in programming on gender equality at a national level.
Experience in strategic planning and execution.
Knowledge of negotiating and change management.
Experience in formulating policy, and developing and implementing new strategies and procedures.
Ability to communicate and interact with officials at all levels of government and to work effectively with a wide range of constituencies in a diverse community.
Experience in research/analytical work in socio-economic related area.
Knowledge on Women's rights including sub-regional, regional and international instruments on women's rights.
Previous experience in providing technical support to high level government institutions.
Good planning, goal setting and prioritization and organizational skills.
Strong interpersonal and communication skills.
Proficiency in the English language.
How to Apply
Applicants must submit their applications through online process.
For more information, please visit UN Women.